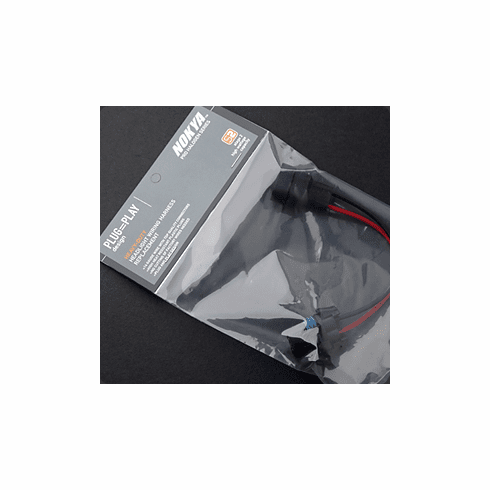 Nokya Heavy Duty 9005 (HB3) Plug and Play Wire Harness Part # NOK9115
Sold as one harness per package.

Nokya Heavy Duty Plug and Play Wiring Harnesses are direct replacements for the stock oem connectors. They are a great upgrade because they have high temperature connectors and 14 gauge high efficiency copper wiring that can withstand the higher current draw and temperature of high wattage bulbs. They plug directly into the stock headlight plugs so no cutting of the stock wires is required. This is a great way to protect your stock headlight plugs and still upgrade.